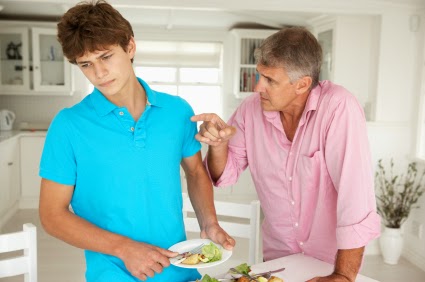 For more than 25 years, I've been teaching people how to become better listeners.
During that entire time, I've emphasized the need to really
understand
what another person is trying to tell you. That involves paying attention to the words, tone of voice and body language.
But I realized another way to think and talk about this process recently, when I was being interviewed by
Chris Efessiou
on his radio show
Straight Up with Chris
.
Our
EARS
are not the only sensory organs that we need to engage to be effective listeners.
If we're going to "get" a person's complete message, we also need to use our
EYES
.
Chris and I were discussing why listening is the foundation for all other communication skills, and why it's not just about hearing someone speak.
He teaches negotiations at two universities and emphasizes this point with students:
With the art and science of negotiating,
80% of it is LISTENING and OBSERVING.
I've known for decades the truth of these words, but I hadn't thought about it in terms of using your eyes even more than your ears.
Ignoring what you see when communicating with others can cause you to miss a
huge
part of the message, often the most important part.
Suppose you're talking with your teenage daughter. You're telling her something and she says
"Yes"
to every point you make. Yet her posture clearly shows that she is not buying what you're trying to sell her. If you're not observing that part of her reaction, you'll miss what she's really conveying.
Or at work, you've made a difficult decision and announced it to another person who will be impacted by it. You ask if he's OK with it and you get the response,
"It's fine."
But his body slumps in the chair, and disappointment is written on his face. Are you paying attention to his body language, in addition to his words?
Communication is hard. We don't learn these essential skills in school, and often we focus on the wrong things – what
we
want to say, the strength of
our
position or rationale, attempting to persuade the other person to accept
our
point of view…
If we can take more time to zero in on others – to truly see who they are and how they're reacting to our message – we're much more likely to interpret their response accurately.
This dynamic gives us the opportunity to have real dialogue and go deeper. We can address the discrepancy between their words and their body language, and open the door for them to be honest with us about their real thoughts and feelings.
If you're genuinely interested in "getting" another person, commit to using your ears
and
your eyes in every conversation. You may be astounded at what you learn…and what you've been missing.
And if you'd like to learn about other four communication skills I discussed with Chris Efessiou on his show,
listen to the full interview
.