The principles in Napoleon Hill's classic,
Think and Grow Rich
can certainly be applied to the accumulation of money.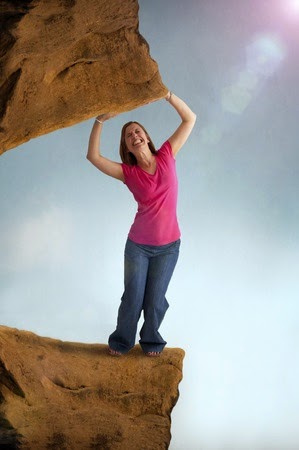 But they also represent an outstanding roadmap for accomplishing any worthwhile achievements in your life.
Best-selling author Bob Proctor has studied and taught Hill's 13 success principles for 40 years. The two habits he's developed over the years are worth adopting:
1. Read a few lines from the book every day. No matter what challenge he faces in life, he's found the solution inside the pages of this book.
2. Read the chapter on PERSISTENCE every day for 30 days at least twice a year.
Solid advice! Consider this wisdom from that chapter…
"Persistence is the direct result of habit. The mind absorbs and becomes a part of the daily experiences upon which it feeds. Fear, the worst of all enemies, can be effectively cured by forced repetition of acts of courage."
We don't automatically have a "stick-to-it-no-matter-what" approach to difficult situations we encounter.
I know a young man who got part-time jobs during high school to earn spending money. But he quit each of them after a short period of time because they required actions that inconvenienced him. His parents bailed him out by giving him money and allowing him to break his commitments without consequence.
To form the habit of persistence, you have to decide that you'll keep trying, no matter how uncomfortable the situation becomes.
Even when you don't feel like taking the actions you committed to.
Especially
when you don't feel like taking them.
That's why Hill refers to
"forced repetition."
You commit, and then you follow through. No matter what.
One of the enduring strengths of Hill's writing is the specific guidance he provides for implementing each principle.
Here are the four things you need to have in order to develop the habit of persistence…
1. "A definite purpose backed by burning desire for its fulfillment."
What drives and motivates you in life? When you know your
WHY and feel it to the core of your being, you will not let temporary setbacks and disappointments discourage you for long.
2. "A definite plan, expressed in continuous action."
Vague ideas or wishes won't inspire you to do the hard things on a regular basis. A clear vision of where you want to go and the steps required to get there can keep you on track.
3. "A mind closed tightly against all negative and discouraging influences, including negative suggestions of relatives, friends and acquaintances."
If you're determined to achieve something great, be prepared for criticism and unwanted advice. You need to develop a strong belief in yourself in order to withstand pressure from others who don't share or agree with your goals.
4. "A friendly alliance with one or more persons who will encourage one to follow through with both plan and purpose."
As much as possible, surround yourself with people who believe in you and sincerely want to see you succeed. They can encourage you when you encounter rough spots and help you stay focused on your goals.
Is there an area of your life where could you achieve greater success if you committed to making a sustained effort, no matter what?