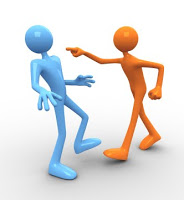 Many years ago I learned two things about anger that have impacted my relationships ever since.

The first was a working definition of anger: Anger is an expectation that hasn't been met.

More specifically, your anger stems from an expectation that someone else has not met. They surprise you by their words or actions. Maybe they say something negative about you in front of others. Or promised to do something for you but forgot. Whatever occurred, you're now unhappy about the outcome and you're somewhere between irritated and ready to explode.