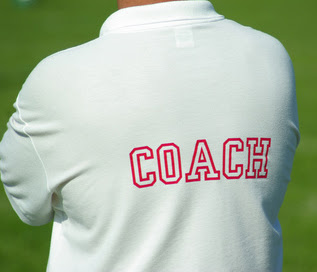 Many managers fail to engage in one activity that could make a huge difference in the performance of their team members:
COACHING
I had the opportunity to discuss WHY this happens and HOW to become an effective coach in a recent interview with
Andy Paul
on his excellent podcast,
Accelerate!
Andy's show covers topics like sales, leadership, management, training and coaching. Andy's own work is focused on sales managers and salespeople, and he's written two excellent books that should be on the shelves of anyone in sales:
Zero Time Selling
and
Amp Up Your Sales
.
The topics we covered in our time together apply to any leaders and individuals interested in their own development.
I invite you to
listen to this interview
and learn:
The difference between MANAGING and COACHING
Why some managers avoid the coaching role
How managers can become more effective coaches
5 questions a manager can ask when an employee makes a mistake or a salesperson loses a sale
Why an attitude of SERVICE beats sales tactics in building a relationship
How to use listening to stand out