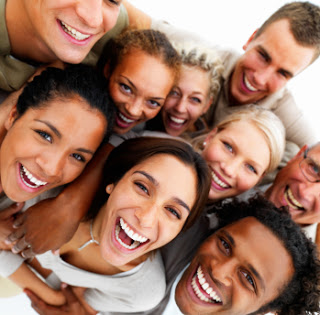 According to psychotherapist and author
Nathaniel Branden
, the world's foremost authority on the subject, self-esteem is
"the experience that we are appropriate to life and the requirements of life."
In other words, you believe that you're capable and worthy of achieving fulfillment and happiness.
What's the secret to developing such a belief?
I can tell you what it's
not
.
It's not having someone – whether it's a parent, coach or boss – lavish false, undeserved praise in an attempt to instill you with a feeling of self-worth. If you're the recipient of this kind of build-up, you can readily detect the lack of truth in their words. If anything, this approach undermines the development of healthy self-esteem.
Instead, one of the best ways to strengthen a strong sense of self is by focusing on your strengths and applying them in meaningful activities that have positive outcomes. Self-esteem is often the by-product of putting forth intense effort and achieving outstanding results.
One recent example that illustrates how this works comes from the world of college basketball.
This time of year my husband and I watch a lot of college basketball games. Since we've lived in Virginia for more than 30 years, we like to see the ACC teams do well. And this year, we've especially enjoyed the outstanding performance of the University of Miami Hurricanes (10-0 in the conference at this time).
When Miami played Duke on January 23, they didn't just squeak by. They hammered the then-#1 ranked Blue Devils, outscoring them by 27 points (final score 90-63). Miami delivered a similar performance against North Carolina on February 9, with an 87-61 victory.
What's been fun to watch is the amazing drive and energy the Miami players bring to every game. They're brilliant at both ends of the court. The television cameras make it possible to observe the smiles and satisfaction on their faces as they display their skills on the court. As a result of their commitment to excellent performance every minute of every game, Miami's self-esteem
as a team
has been elevated.
At least that's how it looks to me as I've watched their evolution this season.
They have steadily improved with each game, and today they are a powerhouse basketball team. They've clearly made the commitment to exceptional effort, and that shows in their "win" record. The players show up for each game focused, intense and confident in their capabilities. As a result, they aren't intimidated by any opponent and consistently play outstanding basketball.
They've
earned
their feeling of strong self-esteem, and it carries over to everything they do on the court.
If you struggle with your own sense of worthiness – or mentor someone who does – one of the best solutions is to take actions that have a positive impact. Afterwards, be sure to give yourself (or them) credit for what's been accomplished. It's one thing to take appropriate, positive action. The second part is equally important – to recognize the value of what's been done and take time to affirm the contribution.
"As you grow in self-esteem, your face, manner, way of talking and moving will tend naturally to project the pleasure you take in being alive."
- Nathaniel Branden, American psychologist (1930- )