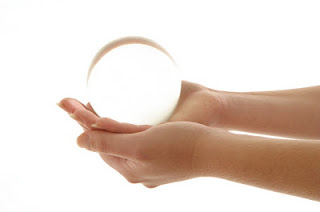 This time of year, we are often reminded to count our blessings and reflect on what we're thankful for.
It's actually an even better idea to establish a
daily
practice of gratitude. When we're caught up in the problems we face each day, it's easy to lose sight of the good things that are right in front of us.
Taking time first thing in the morning or at the end of the day to write down the top 5 or 10 things you are thankful for is a powerful exercise. It changes the way you perceive the world and think about what happens to you.
To help you shift into that "attitude of gratitude," here are some of my favorite quotes on the topic...
"Reflect upon your present blessings, of which every man has plenty; not on your past misfortunes, of which all men have some." – Charles Dickens, British novelist (1812-1879)
"Gratitude is the heart's memory." – French Proverb
"At times our own light goes out and is rekindled by a spark from another person. Each of us has cause to think with deep gratitude of those who have lighted the flame within us." – Albert Schweitzer, French philosopher (1875-1965)
"Silent gratitude isn't much use to anyone." – Gertrude Stein, American novelist (1874-1946)
"Be thankful for what you have; you'll end up having more. If you concentrate on what you don't have, you will never, ever have enough." – Oprah Winfrey, American actress (1954- )
"There is more hunger for love and appreciation in this world than for bread." – Mother Teresa, Indian humanitarian (1910-1997)
"Let us be grateful to people who make us happy; they are the charming gardeners who make our souls blossom." – Marcel Proust, French novelist (1871-1922)