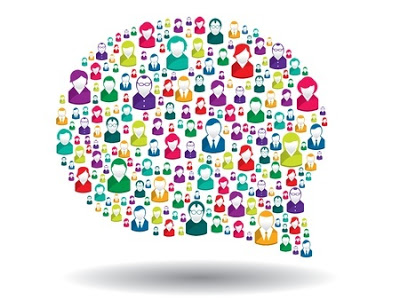 Today I'm featuring a guest post from Guy Parsons and Allan Milham, co-authors of Out of the Question: How Curious Leaders Win, an important book for leaders who want to take their skills to a higher level. This article is an excerpt from Chapter 3.
We all know that communication is made up of the words we use, our tonality, and our body language. A big part of asking artful questions is to consider what is beyond the words.
Tonality
As the saying goes, "It isn't what you say, but how you say it." This difference can make or break a conversation. The tone you want to strike is one that makes your audience feel you're coming at the conversation from the same side of the desk. It's a we orientation versus a me and a you. It's a solution-based system versus a problem-based process. It's inviting and non-threatening. People, particularly millennials, are listening for the invitation to be a part of the conversation. When you're stressed, the right words might come out, but the invitation should be, for example, "What do you think we can do to get from here to there?" You should avoid, "What are you young to do to get this done?"
Inflection
Years ago, Allan worked for TMI North American, an international consulting firm focused on creating compelling service cultures. One of the examples in their service program described how a shift of inflection or an emphasis on one word in a sentence can totally change the context. Often, the quality of the inflection in our tone of voice has a significant impact on the listener.
Body Language
What your body is saying may or may not be in line with your words. Staying calm and keeping eye contact will help you invite people into the conversation. Otherwise, people sense a disconnection. This is elementary to the human condition. When someone looks at you the wrong way, you think, "Gosh, what did I do?"
Obviously, fists on tables indicate declarations even if there are questions being asked. But turned-up and outstretched palms – either one or both – invite people into the discussion. An arm waved in a soft, open arc indicates, "I'm with you and we're exploring." Arms that are held in, or even worse, folded, indicate the speaker is closed. Some people are born frowners; others are natural smilers. We all need to take responsibility for how we posture when we're in this kind of situation.
Context
The context is about what's happening right here and now; it's also about putting yourself in other people's shoes and understanding how they're affecting by what's happening. You can ask a question, and it will mean one thing in an environment where things are going well, and something else entirely if things have gone poorly. This difference has to do with your audience's frame of mind. Are your listeners in a positive mode or a worried mode? Obviously, asking, "How are things going?' to a group of people who just experienced a 20% layoff is quite different from presenting the same question to a group who just exceeded its sales goals for the quarter.
This arena is where empathy, trust, and intent become important. If a leader can be empathetic, that will come across positively. On the other hand, if the person you're talking to doesn't trust you, it's very hard to get the conversation going in the right direction. Many professional coaches suggest starting off a conversation by assuming positive intent. If you come in with positive intentions, the conversation will move ahead very differently and much more rapidly than if you assume negative intent.
Do you naturally assume positive or negative intent when you approach a situation?
*****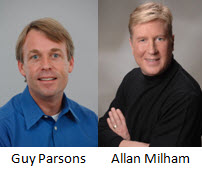 Guy Parsons is the Founder and Managing Principal of Value Stream Solutions (VSS).
Allan Milham
's work as a professional leadership and performance coach over the past 16 years has centered on using powerful questions. For Guy, 20+ years of delights and frustrations consulting with firms attempting to make operational and cultural transformations sparked an evolution in his relationship with his professional coach, Allan, and was the inspiration for
Out of the Question: How Curious Leaders Win
. Their book has sparked a new mindset and a practical approach to thriving in the competitive and evolving landscape that today's leaders face.