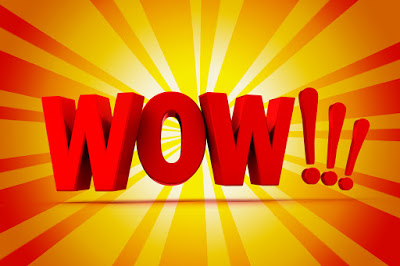 On rare occasions I read a book that blows the lid off my thinking about a specific topic.
Giftology
is that kind of book. It's forever changed the way I approach gift-giving.
I've known for a long time how important it is to express appreciation to those who've impacted my life in a positive way – especially through hand-written notes and thoughtful gifts.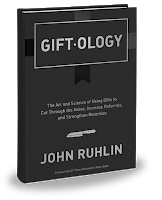 But in his outstanding book,
Giftology
, author John Ruhlin introduced me to several ideas that I'd never considered before.
These are life-changing concepts, not just in the TYPES of gifts I choose to give in the future but in the way I THINK about gift-giving.
Just one example:
Think in terms of "RADICAL generosity."
Ask yourself, "What's the MOST I can do?" instead of "What's the LEAST I can get away with?" John doesn't advocate breaking the bank, especially if you're on a shoestring budget. But he does encourage you to always ask:
"What can I buy that's best in class and within my budget?"
I started reflecting on gifts that I had received over the years that impressed and touched me…
One of our resellers who sent each person in my company a huge box of gift wrap, bows and ribbons for holidays, birthdays and other special occasions. It was truly a memorable gift that lasted for YEARS, so we thought of this person often.
Two of my favorite coaches,
Steve Chandler
and
Jason Goldberg
sent books and CDs to everyone who subscribed to their free Web TV show,
The Not-So-Serious-Life
.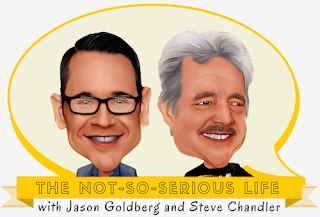 Steve Chandler is also one of my favorite authors. I've reviewed many of his books on Amazon and promoted them in my social media accounts. In appreciation, his publisher Maurice Bassett has sent me complimentary copies of newly-published books, sometimes multiple copies!
For example, I received 20 copies of a special edition of
The Velveteen Rabbit
– I've shared these with parents with young children and donated others to our local library.
By far, the most astonishing gift I've ever received was from leadership expert
Marshall Goldsmith
.
In 2009 I created a video using PowerPoint and voiceover that illustrated how our product, 20/20 Insight, accomplished several of the recommendations in Marshall's book,
What Got You're here Won't Get You There
. I emailed Marshall to let him know what I'd done and 10 minutes later he called me.
But that was not the big surprise.
He was so appreciative that I had done that, he offered to send me
100 copies
of his book AND to personally address and autograph them if I sent the first names of the recipients. It was an astounding offer and one that many of our clients and resellers appreciate to this day.
In case you'd like to watch the video that sparked his phone call to me, I've included it here.
John Ruhlin's ideas go beyond amazing your clients and customers.
If you're a business owner or executive, what could you do to astonish your EMPLOYEES?
John provides each member of his team with a remarkable gift –
paying to having their homes cleaned every two weeks
. They LOVE this benefit. It's something they wouldn't do for themselves, and the payoff for them and their families is less stress, with more quality time together doing activities they enjoy.
If you're committed to building strong relationships that lead to referrals and raving fans, grab a copy of
Giftology
, devour John's powerful message, then implement his ideas with the most important people in your life.