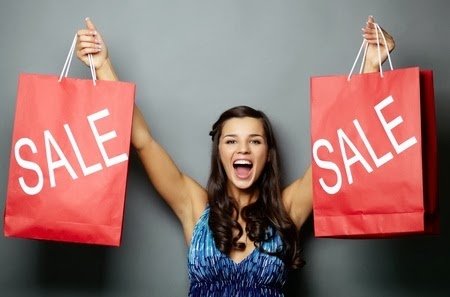 The habits that parents help their children establish while growing up carry over into adult life. Take money, for example.
Kids who are given whatever they ask for don't appreciate what it takes to work for something you really want. They can easily develop an "entitlement" mindset with adverse consequences later.
Imagine the difference if instead, they learn that when you want something, you have to put forth effort to make it a reality. It doesn't magically appear out of thin air.
When our daughter Alison turned 13, we decided to give her a clothing allowance. Each month she knew she would receive a set amount of money that she could spend on clothes. And by the way, it wasn't a generous amount.
She could blow it all on a single blouse or pair of shoes, or she could take advantage of sales, discount coupons and consignment shops to stretch her dollars.
She also understood that she couldn't come back to her dad and me to make up the difference if there were a big-ticket item she wanted to purchase. No, she had to find a way to earn the money. Or she had to save up the allowance over a number of months.
She quickly learned it was fruitless to ask us for more. We'd simply require her to figure out for herself how she was going to buy something she claimed to desperately want.
Yes, at times she complained. Her other friends didn't have these kinds of restrictions, their parents were more lenient, etc. But this occasional whining didn't faze us. We firmly believed that learning how money works in the real world was a critical life skill we needed to teach her.
During her junior year in high school, the French teacher decided to set up a trip to France for the students. Alison was beside herself with excitement about the prospect of visiting that country. When she presented us with the total price for the trip, we agreed that she could go
if
she paid for half the expenses.
After an initial protest, she started figuring out ways to earn the money. And she did. I'm convinced she enjoyed the trip all the more because she had to invest her own money in the adventure.
It's been a decade since Alison was a teenager, and these thrifty habits have continued into her adult life.
She and her husband love to travel, and Alison approaches each trip as a personal challenge to combine economy with luxury.
Recently they went to New York City, stayed at the Waldorf Astoria and enjoyed many fabulous meals. But it didn't cost them a fortune because she had applied her finely-honed sleuthing skills to uncover terrific deals online.
Whether it's clothing, home furnishings or food, she seeks out bargains. You'll rarely see her pay full price for anything, and she's taught her dad and me some great tips for shopping at consignment shops and thrift stores.
Her personal money management skills influenced her career choice, too. She works in the financial investment industry, helping people make the most of
their
money as they plan for the future. She absolutely loves her work and feels a deep sense of satisfaction in guiding others to think about their long-term financial needs.
As parents, one of our most important jobs is to prepare our children to become independent, responsible adults. When they learn how to manage money, they acquire other strengths they'll need for life, such as self-discipline, patience and effort.