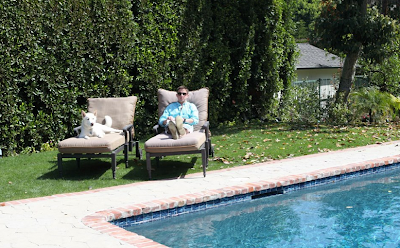 Jake Davidson and companion in the opening scene of his video
Have you ever thought of doing something audacious but talked yourself out of it because you were afraid of failing...or concerned about what other people might think?
Recently two young people took a risk and it paid off in ways they never expected.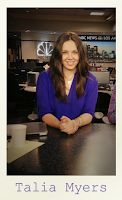 Talia Myers
, a USC student majoring in film-making and daughter of my colleague
Gordon Myers
, created a YouTube video that garnered
more than 2 million views in less than a week
.
How did she do that?
It's all because a young man named
Jake Davidson
decided that he wanted to invite supermodel
Kate Upton
to his high school senior prom. But he had to find a way to get her attention. That's where Talia's expertise came in.
Together they created a two-minute video that resulted in instant celebrity for Jake after Kate responded with this tweet:

The news media got hold of the story and during the next few days Jake was featured on several national TV and radio programs. He became an overnight sensation.
This is the video that started it all…
I know it's unlikely that you'll be making a video to invite a famous person out on a date, but Jake and Talia exhibited three personal strengths that you can use, too.
CREATIVITY
The video stood out. Talia and Jack took a unique approach – incorporating an engaging story and humor into a compelling invitation – and it got Kate's attention.
Sometimes we base goals on our past experience or what we've seen those around us do. Let your imagination run wild. Think BIG. Brainstorm the most fantastic outcome you could hope for, and ask yourself what you need to do to make that a reality.
COURAGE
Jake had no idea if Kate would even respond. But if he hadn't asked, he would have remained unknown to her. And these publicity opportunities would certainly never have happened.
Examine what holds you back from stepping out of your comfort zone and taking a risk. Think about the worst that could happen. Often, it's not that bad! Even if you fail, you can learn from the experience. And you'll realize you can do far more than you originally thought possible.
CONFIDENCE
I think another reason Jake got Kate's attention was the self-assurance he displays throughout the video. Based on her tweet above and her phone conversation with him on the
Today Show
, she was clearly taken with him and his approach.
People can sense when you are confident…and when you're not. Give yourself credit for what you've done in the past. You have prevailed in the face of many difficulties in your life. Let those successes remind you to remain poised when presenting your ideas to others.
"You gain strength, courage, and confidence by every experience in which you really stop and look fear in the face."
Eleanor Roosevelt, American diplomat (1884-1962)