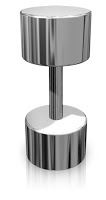 As a business owner since 1982, I've learned an important truth:
You need to be strong on the inside to make it as an entrepreneur.
This means, even though you may be busy putting out fires and acquiring business know-how, you also have to constantly
work on your own personal development
.
You can absorb enormous amounts of information about marketing, sales, leadership, and management to help you run your company. But applying this knowledge can be really challenging.
That's because the world you live in is a constant barrage of obstacles and setbacks. It takes grit, determination and a host of other personal strengths to follow through.
So you have to be
smart
, and you have to be
strong
—at the core of who you are.
Recently I had a chance to talk with
Rick Zanotti
and
Gina Schreck
on their weekly vidcast,
SchreckTeck
, about a system that helps entrepreneurs develop two core abilities.
Watch the program, and you'll discover:
Why personal strengths and people skills are critical in every aspect of a business
How to use a three-step process to create new habits
The value of a Coaching Network to support you in your development
I encourage you to check out
Strong for Business
if you want to build the strengths and skills needed for long-term success as an entrepreneur.
"The place to improve the world is first in one's own heart, head and hands."
- Robert Pirsig, American novelist (1928- )