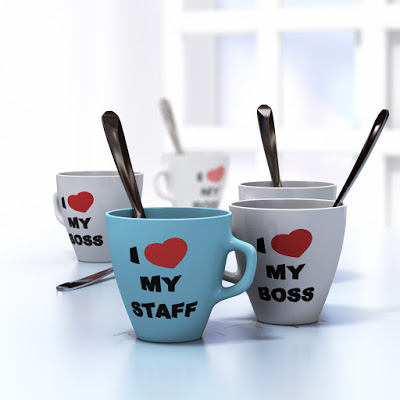 Every now and then, I read a book that's so potent I'd like to get it in the hands of everyone in the workplace.
Coming Alive: The Journey to Reengage Your Life and Career
by Ruth Ross is such a book.
Her message is so valuable to executives, managers and employees alike that I wish all three groups would be required to read it and discuss how they'll implement the ideas presented.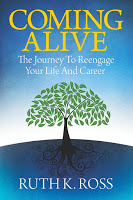 As a senior Human Resources Executive in several Fortune 500 companies during her career,
Ruth Ross
witnessed the entire continuum from extreme disengagement to total engagement in the people she served. She also experienced both ends of the spectrum first-hand, as she often felt invisible and trapped, even though she held influential positions.
In 2011 Ruth left the corporate world to devote all her energies into being an "
Engagement Evangelist
" - speaking to organizations about the ideas presented in
Coming Alive
.
I wish I'd had this book in my years as an employee, when I experienced disengagement but didn't realize what it was or how to work through the negative thoughts and feelings I experienced.
And I sure could have used it in my early days of managing other people. I did some things right, but I'd have been much more effective as a leader if I'd understood and implemented the kinds of actions Ruth recommends for keeping people committed and excited about their work.
What I value most about Ruth's approach to engagement is its clarity and the ease with which anyone could start implementing her ideas, no matter what their position. First, she paints a clear picture of the distinctions between being engaged and disengaged – what each looks and feels like.
Readers can readily identify where they fall on the continuum by taking the
Invisibility Index Tool
included in the book (one for managers to assess engagement level of employees and the other for a person to self-assess).
She devotes separate chapters for managers and employees to identify steps they can take to re-engage. Her 5-step
ALIVE Treatment Plan
is brilliant in its simplicity. It resonated with me because I'm a firm believer in the importance of communication between leaders and those they serve.
Her chapter for employees also details specific actions they can take to re-engage at work AND at home. Throughout, her stories and examples of real people and companies bring to life the concepts and inspired me to ask,
"How I can do THAT in my own company (or my own life)?"
If you're experiencing disengagement on the job or know someone who is, I highly recommend getting this book, studying it, and applying the ideas. If you're in a leadership position, buy a copy for yourself and everyone on your team. It could change your world.